Our Composer Instruments in Leeds
12 September 2018 - 15 September 2018
-
Event Navigation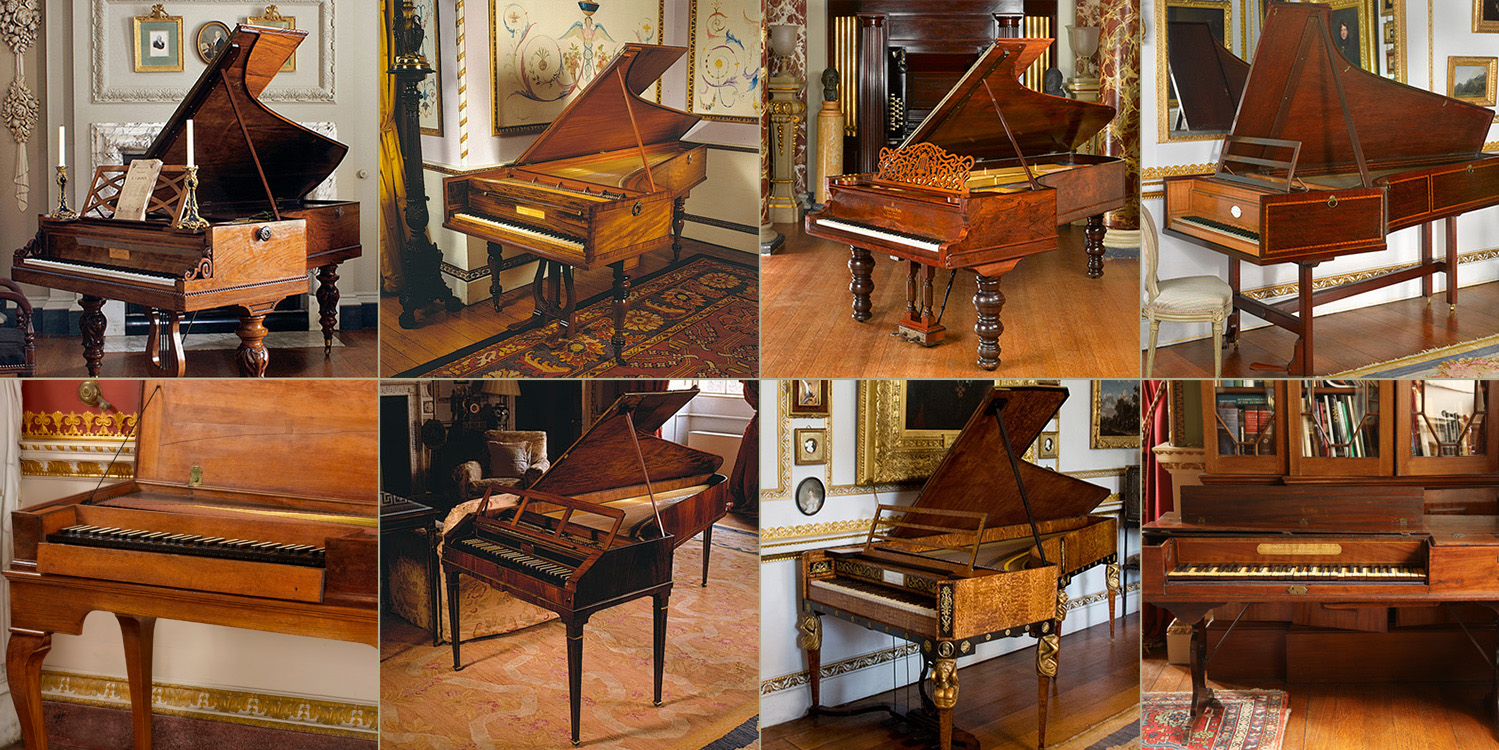 Treasures of the Brotherton Gallery, Parkinson Court, University of Leeds, LS2 9JT
Imagine seeing and hearing the actual pianos owned and played by Haydn and Chopin… These are just two examples of the several remarkable instruments you will have the opportunity to experience at The Leeds Piano Competition this year, as a part of their PIANO+ programme. All are maintained in playing order, allowing us to hear the actual sounds that inspired musicians for centuries.
Alec Cobbe, founder of the collection, and David Owen Norris, pianist and broadcaster, will give tours, bringing to life the musical minds of the past.
Wednesday 12, Thursday 13 and Friday 14 of September
One-hour guided visits at 10.30am, 11.45am, 2.00pm, 3.15pm and 4.30pm
£15
Book a tour Piano+ at the Leeds International Piano Competition 2018.
More details https://www.leedspiano.com/piano-plus/
Booking information
Online booking is available but if you prefer to book tickets by post please download our booking form, complete and send with SAE and a cheque
Lunchtime recitals
Last approximately one hour.
Evening concerts
Last approximately two hours with one interval
during which juice and wine are served.
Notices
Wheelchair access available. Please advise in advance.
Please note that tickets cannot be exchanged nor money refunded.
Tickets to recitals and concerts do not include free admittance to the house.
We reserve the right to refuse admission and change the programme and/or instrument without notice.
It may not always be possible to admit latecomers to the Music Room.
Stiletto heels should not be worn.